die BluesTones "Live" CD erhältlich: 15,- Euro Portofrei
Auf YouTube eine kleine Vorschau unserer CD "Live": hier klicken
In einem kleinen Club ergab sich die Möglichkeit ein Live Recording vorzunehmen, letztendlich mit einer hervoragenden Qualität. Augen zu, Musik aufgedreht, und man glaubt live dabei zu sein.
BluesTones live at WüRG e.V.Wülfrath on 12th March 2016
1. Hand It Over (Kevin Moore)
2. Crossroad (Robert Johnson)
3. Hide & Seek (JJ Grey)
4. Can´t Be Satisfied (McKinley Morganfield)
5. Come Back Babe (traditional)
6. Am I Wrong (Kevin Moore)
7. 99 Shades Of Crazy (JJ Grey)
8. Perpetual Blues Machine (Kevin Moore)
9. Milkcow´s Calf Blues (Robert Johnson)
10. Used To Rule The World (Randall Bramblett)
11. Big Boss Man (Jimmy Reed)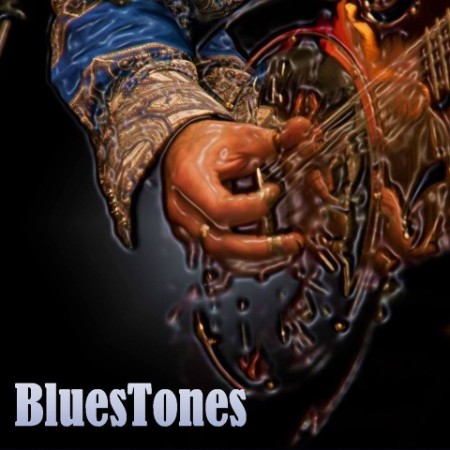 ---
BLUESTONES "BLUESTOOLS" 2010
BluesTones - "BluesTools" WorldMusic 2010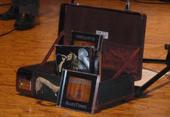 1 CD 15,-Eur ohne Versandkosten innerh. Deutschland
1 CD 15,-Eur plus mail cost out of germany
You need to buy our CD? Then use CD Order Form!
---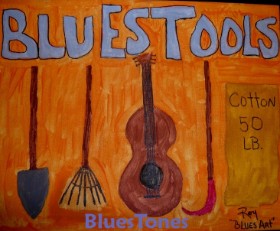 Know You Rider (Traditional)
Me And The Devil (Robert Johnson)
You Can Love Yourself (Keb Mo)
Milkcow Calf Blues (Robert Johnson)
Malted Milk (Robert Johnson)
Big Boss Man (Jimmy Reed)
Steady Rollin´ Girl (Robert Johnson)
Stop Breakin´ Down (Robert Johnson)
Hesitation Blues (Traditional)
Soulshine (Warren Haynes)
Railroad Boy (Traditional)
Come On In My Kitchen (Robert Johnson)
Death Don´t Have No Mercy (Rev. Gary Davis)
Last Fair Deal Goin´ Down (Robert Johnson)
Grand South (Norbert Lohan)
EAN 4260164370029